Mother, daughter whose car plunged into ocean identified
The driver of the ill-fated car that reversed and plunged into the Indian Ocean Sunday has been identified as 35-year-old Mariam Kigenda.
Ms Kigenda is believed to have drowned together with her daughter, four-year-old Amanda Mutheu.
According to Likoni police, the car, registration KCB 289C, a Toyota Isis, was the last to board MV Harambee from the mainland ramp and reversed when the ferry was midstream, plunging into the ocean.
The victims' family camped at the shores on Monday morning as they awaited recovery efforts to start.
Sources told Nation that the vehicle had been located 60 metres deep into the channel and the task to retrieve it has now been left to Kenya Navy divers who have the appropriate equipment for the task.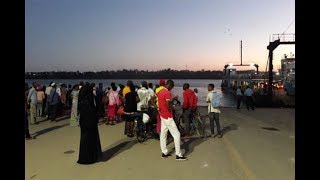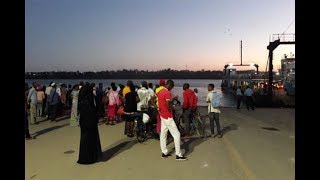 Rescue efforts were Sunday evening suspended after it became dark and, therefore, it was deemed too dangerous to venture into the ocean.
"The salvage operations have been called off because of darkness. The operations of the ferries have not affected by the incident," Kenya Ferry Services said in a statement Sunday evening.