The most exciting new films coming this year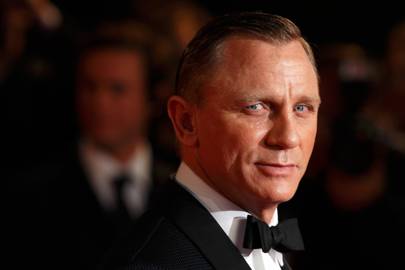 The biggest film events of 2019 have long passed: Avengers: End Game and Captain Marvel have been and gone, smashing box office records in the process. But there have been plenty of other highlights across the year – and not all of them have been Marvel films.
Here we've rounded up the best releases that are still to come in 2019 and the movies you should be looking out for in the first few months of 2020. If you're still looking for something else to watch, check out our guide to the best films of 2019.
Le Mans '66 (Ford v Ferrari)
Great movies about motor racing are few and far between, but Le Mans '66 looks promising. Starring Matt Damon and Christian Bale, it follows Ford's attempt to break Ferrari's dominance in the 24 Hours of Le Mans, the most prestigious race in the sport, during the 1960s. Being the 60s, racing and developing cars was hugely dangerous and the rivalry between the two companies was especially bitter after Enzo Ferrari killed a proposed takeover of Ferrari by Ford at the last minute.
READ NEXT
Why Joker masks are the perfect political protest symbol. Why Joker masks are the perfect political protest symbolBy LAURIE CLARKE
Ford v Ferrari release date: November 15
Star Wars: The Rise of Skywalker
J.J. Abrams returns to his director's chair for the final instalment of the Star Wars sequel trilogy, after Colin Trevorrow stepped down, but with the same promise of an "emotionally resonant finale". A critical issue in producing the last film was to find a way to handle the disappearance of Carrie Fisher in 2016 and her irreplaceable performance of Princess Leia. The team doesn't wish to recast or use a computer-generated character, meaning that Leia is likely to make a small appearance based on footage that was previously shot. A better way to honour her 40 year-long career with the Star Wars franchise.
Star Wars: Episode IX release date: December 20
The Gentleman
READ NEXT
The Game of Thrones showrunners leaving Star Wars is a smart moveThe Game of Thrones showrunners leaving Star Wars is a smart moveBy ANGELA WATERCUTTER
Guy Ritchie is back on familiar ground as writer and director of this British gangster flick. With Matthew McConaughey, Charlie Hunnam, Colin Farrell and Hugh Grant starring, it has a heavy-hitting cast. Grant in particular plays against type as a scheming gangster type with a genuinely hilarious (in a good way) accent. Judging by the trailer, he's clearly enjoying himself.
The Gentleman release date: January 1, 2020
Birds of Prey: And the Fantabulous Emancipation of One Harley Quinn
So far, the DC Extended Universe (DCEU) has failed to make anywhere near as much of a splash when compared to Marvel's offering. Suicide Squad and Batman v Superman have failed to live up to their potential. It's hoped that Bird of Prey can deliver where these have failed. Following-on from Suicide Squad, Harley Quinn (Margot Robbie) has left the Joker. Now she joins forces with other vigilante's – Black Canary, Huntress, and Renee Montoya – to protect a young girl in peril.
Birds of Prey release date: February 7, 2020
READ NEXT
The best horror movies everyone should watch at least onceThe best horror movies everyone should watch at least onceBy WIRED
The King's Man
The King's Man will be the first British spy-thriller released in 2020, but almost certainly it won't be the biggest (see further down this list for that). Co-written and produced by Mathew Vaughn, the movie acts as a prequel to the Kingsman film series, which stemmed from the comic book title of the same name. This time around, it's set around the First World War and sees the formation of the spy agency.
The King's Man release date: February 14, 2020
No Time to Die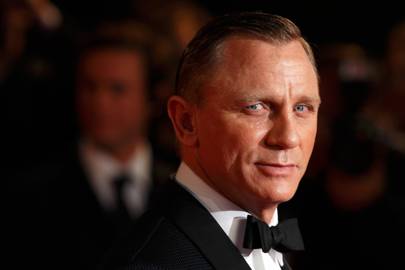 James Bond is back. Well, nearly. The 25th installment of the 007 series is set to be released on April 3, meaning there isn't that long to wait. Daniel Craig returns for his fifth appearance as the British spy. At this stage there isn't too much information about the title's plot but we do know it's faced plenty of difficulties in the early stages of production. Work started on the title in 2016 and its since seen a number of writers and directors pull their involvement, including Danny Boyle and John Hodge.
The best films of 2019 (so far)The best films of 2019 (so far)By WILL BEDINGFIELD
No Time to Die release date: April 3, 2020
The New Mutants
This perennially delayed slice of the X-Men universe finally arrives in 2020 with Maisie Williams, Charlie Heaton (Stranger Things) and Antonio Banderas the most recognisable names in a cast full of fresh faces. It's pitched a horror film as five young mutants fight to escape a secret facility, though the fact the first trailer came out in 2018 leaves us a little concerned. The world needs a good X-Men film, though, so here's to hope.
The New Mutants release date: April 8, 2020
Black Widow
Scarlett Johansson first appeared as Natasha Romanoff (Black Widow) in 2010's Iron Man 2. It's pretty unfathomable that it's taken a decade for the character to get her own standalone film. The title is expected to be set after the events of Captain America: Civil War, which was released in 2016, but before Thanos' downfall in Avengers: Endgame. It's said Romanoff finds herself alone after Civil War and is forced to confront her troubled past.
READ NEXT
Martin Scorsese thinks Marvel movies are garbage. Is he right?Martin Scorsese thinks Marvel movies are garbage. Is he right?By WILL BEDINGFIELD AND AMIT KATWALA
Black Widow release date: May 1, 2020
Top Gun: Maverick
At the end of the trailer for Top Gun: Maverick, Tom Cruise's character is told his kind is "headed for extinction" and he replies "but not today", which seems an apt description for this long-awaited sequel. Tom himself is something of an anachronism – an action star from the old school – but something just feels right about the return of Top Gun. Miles Teller, Jennifer Connelly and Jon Hamm also star.
Top Gun: Marverick release date: July 17, 2020
Tenet
Christopher Nolan returns in 2020 with Tenet, which is described as an "action epic revolving around international espionage, time travel, and evolution". So, Interstellar with spies? Who knows at this stage, but we know Robert Pattinson leads a cast featuring Elizabeth Debicki, Aaron Taylor-Johnson and Kenneth Branagh. Michael Caine's here, too, naturally.
Tenet release date: July 17, 2020
Dune
Fresh from Blade Runner 2049, acclaimed director Denis Villeneuve is tackling another sci-fi classic with a fresh adaptation of Dune based on Frank Herbert's epic novel of the same name. Timothée Chalamet stars as the lead character Paul Atreides, the young nobelman who must travel to the planet Dune, home to the most valuable commodity known to man, to lead the fight against his family's enemies. It will be quite an achievement if Villeneuve pulls this one off.