Won't Take Part in Poll Campaign, Says Congress' Sanjay Nirupam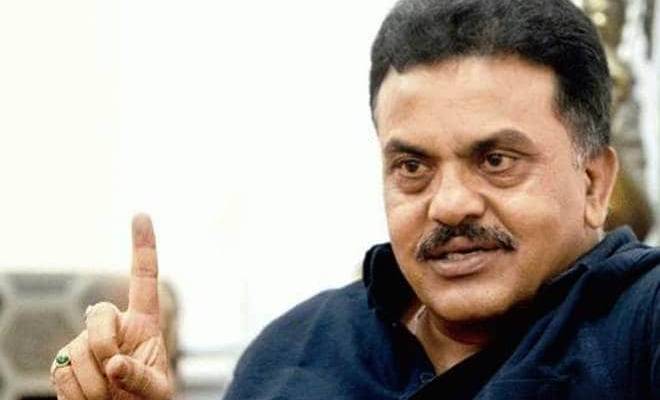 New Delhi: Pointing to extending gaps in the Congress in Mumbai only weeks in front of the Maharashtra surveys on October 21, previous Mumbai Congress boss Sanjay Nirupam on Thursday said that he won't participate in the survey battle as his suggestions to the gathering have been rejected.
"It appears Congress gathering doesn't need my administrations any longer. I had prescribed only one name in Mumbai for the Assembly political race. Heard that even that has been rejected. As I had told the initiative before, all things considered I will avoid the survey battle," he wrote in a tweet.
Speaking to CNN-News18, Nirupan said, "I being a senior member of the Congress party deserve some respect. I only suggested one name or the Maharashtra assembly polls, that too was rejected. Three lists have been released till now, I had already told the senior leadership that if that name is not given the ticket, I won't be taking part in the election campaign".
Nirupam is known to employ significant impact in Mumbai North and had even ineffectively challenged the 2014 decisions from the electorate.
In any case, on an appeasing note he included that the day has not yet come to bid farewell to the gathering. "Be that as it may, the manner in which the initiative is carrying on with me, it doesn't appear to be far away," he said in another tweet.
Prior on Thursday, Nitesh Rane, child of previous Maharashtra boss pastor Narayan Rane, escaped to the BJP in front of the state surveys.
The infighting in the Mumbai Congress has been open since entertainer diverted lawmaker Urmila Matondkar left the excellent old gathering a month ago. At that point, senior pioneer Milind Deora had prepared his weapons at Nirupam and by implication accused him, saying Matondkar had been let somewhere around "the individuals who carried her into the gathering. Completely concur that Mumbai North pioneers must be considered responsible".