Greek elections: PM admits defeat as New Democracy is nearly winning
Greece's Prime Minister Alexis Tsipras has conceded defeat in the country's snap general election.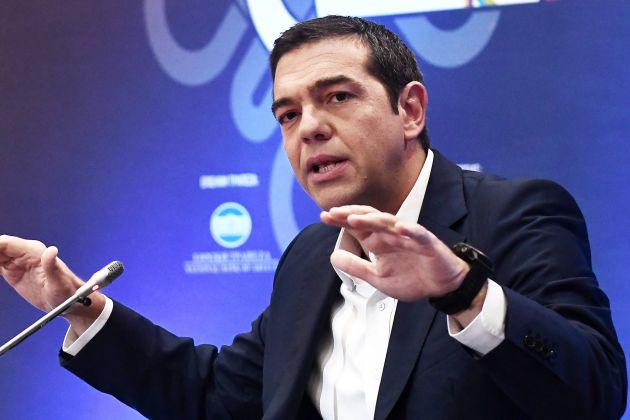 Center-right opposition party New Democracy, led by Kyriakos Mitsotakis, is closing in on a dramatic win. They have 39.7% of the vote so far, with Mr. Tsipras's leftist Syriza party in second place with 31.5%.
The current projections would give New Democracy an outright majority, as the winner receives 50 extra seats in parliament. So far about 60% of districts have returned their results.
The results were expected to give New Democracy an outright majority in the 300-seat parliament, somewhere between 155 and 167 seats, an official interior ministry projection showed.
Prime minister Alexis Tsipras called opposition leader Kyriakos Mitsotakis to congratulate him on his victory, a New Democracy official said on Sunday evening. The same spokesperson said a handover of power would take place on Monday.
Opinion polls had suggested Greeks were set to defy the recent European trend of increasing support for populist parties, with Mr. Mitsotakis the clear favorite to win.